News
Boston Medical Center Women and Infants Center Nears Completion
The new Maternity Unit on the Yawkey Building's 3rd Floor will integrate programs currently split on two levels in the Menino Building onto a single floor, eliminating duplicate staffing

...
and support spaces. The unit includes a triage area, 2 C-Section ORs, 9 labor and delivery rooms with relaxation tubs, and 30 private ante- / postpartum patient rooms with dedicated baby and family zones. The new 21-bed NICU will offer a 50/50 mix of private rooms and quads to provide a variety of care options. Postpartum amenities include breast milk storage, in-room family zone and baby changing area for parental training. The new unit is designed to be a calm, nurturing space conducive to family bonding.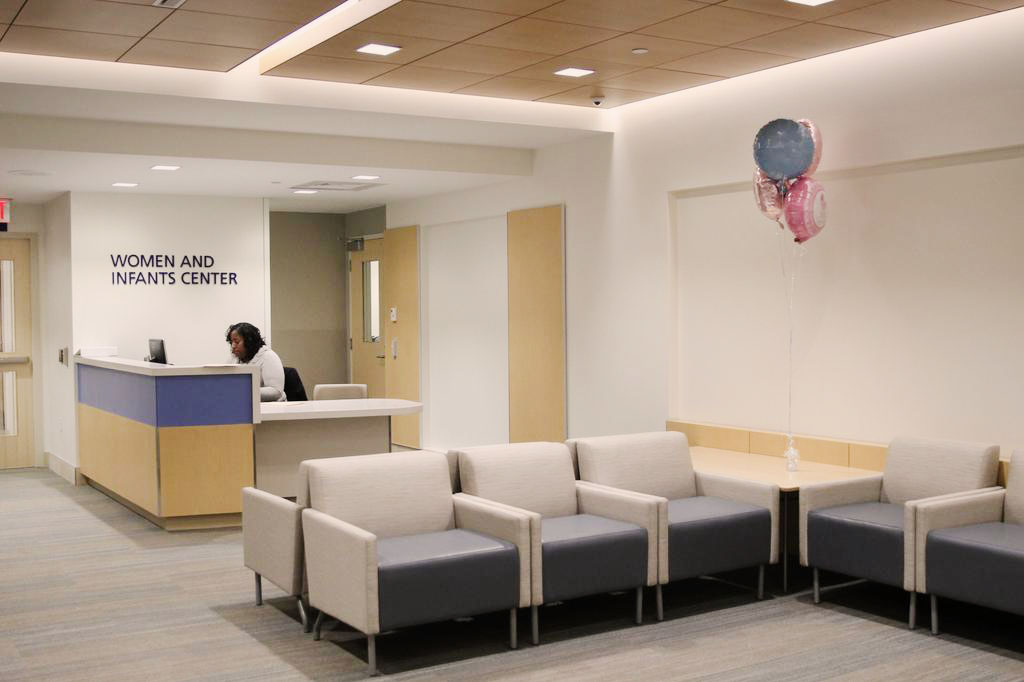 More
Close
LeadingAge 2015
We are also debuting our new booth set up. Swing by and check it out.

...
More
Close
LeadingAge 2015
Join us at this year's LeadingAge Annual Meeting. We are exhibiting, booth 1905, our latest projects and our interactive Virtual Design process. Come by and see us! Tom Levi and Ruth

...
Neeman are presenters at the conference.

Enriching the City Through Design: Age-Friendly Boston
Session 43-B, Monday, November 2

Single-Site Development
Session 47-D, Tuesday, November 3

Beyond Accessibility: The Case for Universal Design
Session 55-F, Wednesday, November 4
More
Close
South Cover Manor Receives The Edwin F. Guth Memorial Award for Interior Lighting Design
LWDA and Ripman Lighting Consultants are proud to announce that our project South Cover Manor Nursing and Rehabilitation Center has been recognized for exceptional interior lighting. This award recognizes interior

...
lighting projects that balance the functional illumination of space with the artistic application of light to enhance the occupant's experience. The space was designed with a variety of lighting types combining decorative and functional lighting to achieve neighborhoods within each senior community unit. The long term care facility is designed to encourage independence, mobility, and personal relationships among its residents and between residents and staff.

http://www.lwda.com/project/south-cove-manor-nursing-and-rehabilitation-center

The Edwin F. Guth Memorial Award for Interior Lighting Design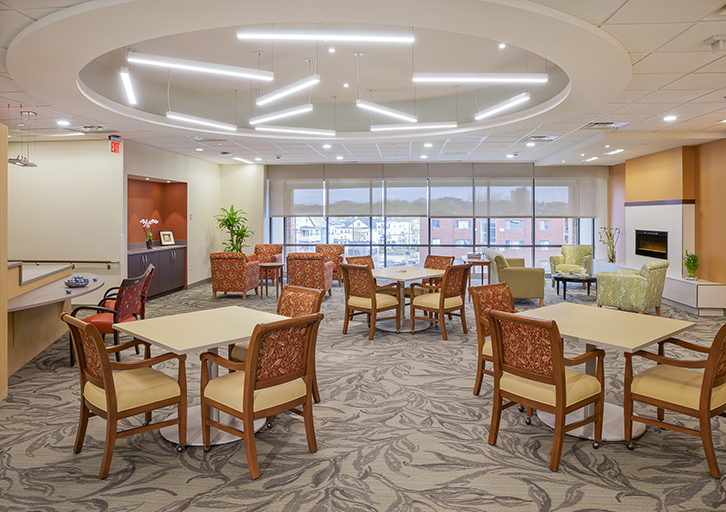 More
Close
Master Planning, Case study: Boston Medical Center
On paper, Boston City Hospital and Boston University Medical Center Hospital came together in 1996 to form Boston Medical Center (BMC). But the acute care hospital and the academic

...
teaching hospital never physically consolidated, meaning they both continued to operate programs on the same campus for several years, each with approximately 250 beds and overlapping services.

Master planning was the answer. "In the past, hospitals focused mainly on just the physical aspect of [master planning]," says Jonathan Gyory, a principal at LWDA. "But today, if they don't focus on every other aspect of how it relates to community care, their relationships with doctors, and their off-site facilities–and look at this within the context of the accountable care system—they won't be approaching it right."

Emmer agrees: "Hospitals really have to figure out where their cost and profit centers are, what alignments they're going to make, and what specialty service lines they're going to offer."

To address the duplicate campus set-up, LWDA planners decided to spin off the former Boston University facilities into research and education space and centralize all of the acute care services, including surgery, emergency, and radiology, at the old Boston City campus (renamed the Menino campus).

Consolidating services, centralizing acute care services, aligning departments, and improving its campus infrastructure to be more energy efficient are changes that are expected to save the owner $30 million a year.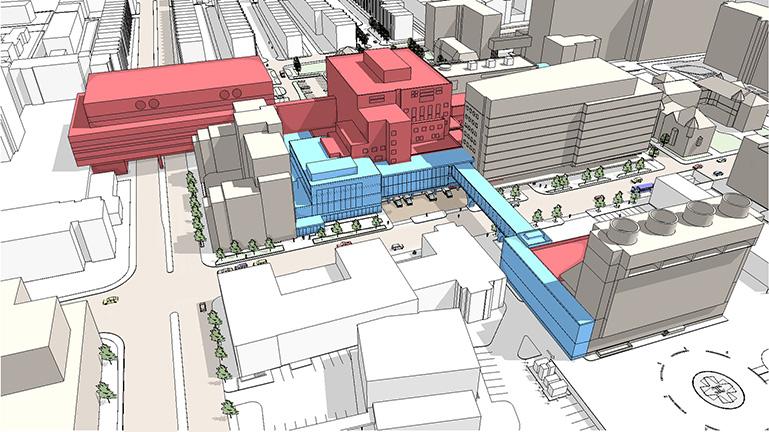 The master plan for Boston Medical Center focused on a clinical campus redesign involving 500,000 sq ft of renovations (shown in red) and 150,000 square feet of new construction (blue). The process includes muliphase renovations and new infill buildings to create the larger footprints needed for emergency, surgery, and imaging. Circulation was also reorganized for better wayfinding and interconnectivity throughout the campus.
Read More: http://www.healthcaredesignmagazine.com/article/finding-way-master-planning
More
Close
LWDA Helps the CDRC raise nearly $7500, More Than Twice Last Year's Gingerbread Events
Levi Wong Design's The Old State House had a noble run at the BSA, generating at least 100 visitors/day throughout the holidays and thousands more visitors online (a few

...
Press Links below) -- all the way to the bitter end. Some of the fundraising will go towards hosting a "Community Service Fellow" at the CDRC to assist with community outreach. As part of the CDRC's mission to build better communities throughout Greater Boston, the CDRC makes professional design services available pro bono or at substantially reduced fees to nonprofit organizations, public agencies, and other community groups. They do this through Boston's extraordinary network of professional design firms, individual volunteers, and students enrolled in professional degree programs.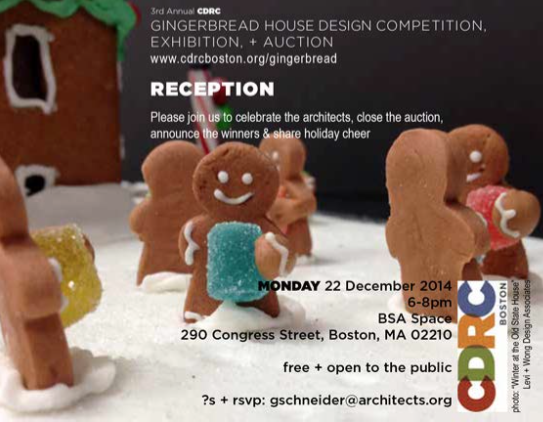 A few (of many) Gingerbread Press Links:
http://www.metro.us/boston/what-happens-when-you-give-a-bunch-of-boston-architects-some-gingerbread/zsJnlv---RR0glwEOVkOro/
http://artery.wbur.org/2014/12/16/boston-landmarks-gingerbread
http://www.bostonmagazine.com/arts-entertainment/blog/2014/12/16/cdrc-gingerbread-house-competition-bsa-space-2014/
http://digboston.com/boston-arts-theater/2014/12/dig-this-haters-gingerbread-houses-cheap-seats/
http://www.universalhub.com/2014/boston-landmarks-gingerbread
http://www.bizjournals.com/boston/real_estate/2014/12/check-out-boston-s-sweetest-design-competition.html
More
Close
5th Annual Crucolo Parade!
LWDA celebrated the arrival of a 400 pound wheel of Italian Crucolo in Concord, hosted by our neighbor The Cheese Shop. The largest wheel of Italian Cheese in the Western

...
hemisphere arrived on a horse-drawn cart accompanied by music, dancing, proclamations and of course sampling.

More
Close
Braintree Rehabilitation Hospital ADL Courtyard Featured
Braintree Rehabilitation Hospital Activities of Daily Living Therapy Courtyard feature in Healthcare Design magazine Natural Wonders issue is on newsstands now.

...
More
Close
National Conferences were a Success!
Levi + Wong Design recently got back from exhibiting at the American Medical Rehabilitation Providers Association National Conference in Arizona and the LeadingAge Annual Meeting and Expo in Nashville.

...
Both were wonderful experiences, we met so made so many new connections and learned from leading experts in each field. We are looking forward to next year already!
More
Close
LWDA Launches new website
LWDA is proud to annouce the release of our new website. We are happy to be represented online by a site that shows the successes that we have achieved with

...
our clients over the years, and can represent who we are as a design firm. We look forward to using the site to communicate our ideas and passions with present and future clients.
More
Close
Design Decisions: A flow of space and light
The move from Boston's Chinatown enabled the South Cove Manor Nursing Home to evolve from a medical model to a residential "neighborhood" layout. The layout encourages the residents to interact

...
and enjoy the space and each other's company. Engagement with the residents' cultural heritage is celebrated in design features throughout the facility.

http://www.mcknights.com/design-decisions-a-flow-of-space-and-light/article/359052/
More
Close
Boston Medical Center Provides Exceptional Medical Care to All
The new $270M master plan for Boston Medical Center consolidated two BMC campuses to improve patient care, reduce costs, increase operational efficiency, and incorporate sustainable design strategies. The master plan

...
focused on the renovation of major existing inpatient buildings to create a unified campus brand. The process included the right-sizing of thirty medical departments; evaluation of operations and adjacencies; reduction of patient beds; reorganization of public circulation to improve wayfinding; relocation of administrative and support services; and a 13% overall reduction of square footage. The most challenging aspect of the project was to accomplish 500,000 sf renovations and 150,000 sf new construction while the campus remained fully occupied.

http://www.high-profile.com/boston-medical-center-provides-exceptional-medical-care-to-all/
More
Close
Braintree Rehabilitation Hospital - Activities of Daily Living Therapy Court
Levi + Wong Design served as landscape architects to imagine, design, and create an exterior space to accentuate Braintree Rehabilitation Hospital's mission to help patients "get their lives back."

...
The non-therapeutic, existing courtyard was successfully transformed to meet two goals: (1) to create an outdoor interactive Activities of Daily Life (ADL) rehabilitation environment; and (2) to create an inviting space for patients, family members, visitors, and staff to socialize and decompress from the stresses associated with physical rehabilitation. The court's design offers patients connections to outdoor living within a healing environment. Assisted by caregivers, patients actively participate in their own recovery in an intimate garden setting.

http://mydigimag.rrd.com/publication/frame.php?i=189736&p=39&pn=&ver=flex
More
Close
D'Youville Center for Advanced Therapy - Lowell, MA
To meet growing community needs,evolving senior care requirements and recent market trends, D'Youville Life and Wellness Community recently opened an integrated two-story physical rehabilitative center that represents a new

...
paradigm for rehabilitative services in New England. The new Center brings together the D'Youville Center for Advanced Therapy, providing short-term transitional physical rehabilitative and hospice care services, and the New England Rehabilitation Hospital Satellite at Lowell, providing short-term acute-care physical rehabilitative services. This unique clinical combination will serve multiple levels of acuity and ages.
More
Close